DataMan 80 series
Advanced code reading on ultra-compact readers.
These flexible, image-based readers use advanced algorithms to track items in manufacturing and logistics facilities and feature an ultra-compact size.
Its characteristic size and multiple connection options facilitate implementation in countless applications where space is a determining factor.
In addition, they have power over Ethernet (PoE) and USB connection options.
They deliver exceptional read rates, even in high-variability applications and challenging lighting conditions, thanks to proprietary decoding algorithms and advanced imaging technology: 1DMax™ with Hotbars®, 2DMax® with PowerGrid®, HDR, liquid lens technology high speed (HSLL).
They are ideal for applications in a wide variety of industries, environments and applications:
- DPM reading
- High speed barcode reading
- Reading multiple barcodes
- Hands-free barcode reading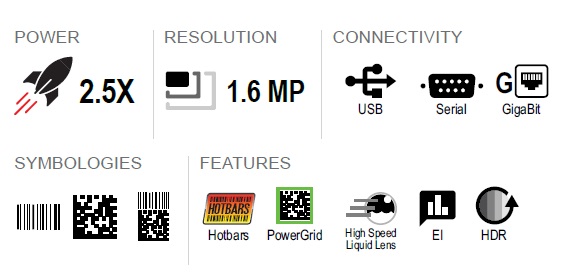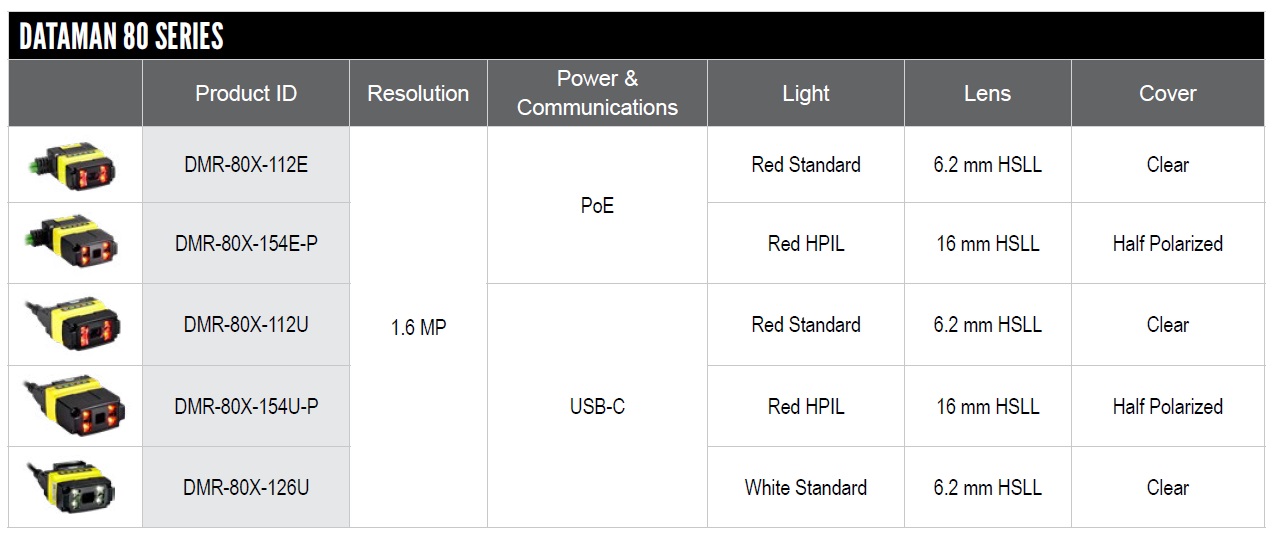 Documentation
Technical documentation