3D-Saccade Solution
High precision multidirectional 3D camera.
Saccade Vision, a high precision 3D solution with structured light designed to achieve ZERO OCCLUSION. You can scan in multiple directions and create selective resolution and locally optimized scanning.
A high precision static inspection, designed to work with electronic components, PCBs or complex and small parts. Ideal for those looking for state-of-the-art 3D technology.
MEMS-based laser projector allows absolute flexibility in 3D scanning
Selective Resolution – Scan important locations with very high resolution.
The static inspection of the 4 cameras allows 3D reconstructions without the presence of occlusions and with great precision on the edges.
The scanning direction is optimized to facilitate reflection suppression.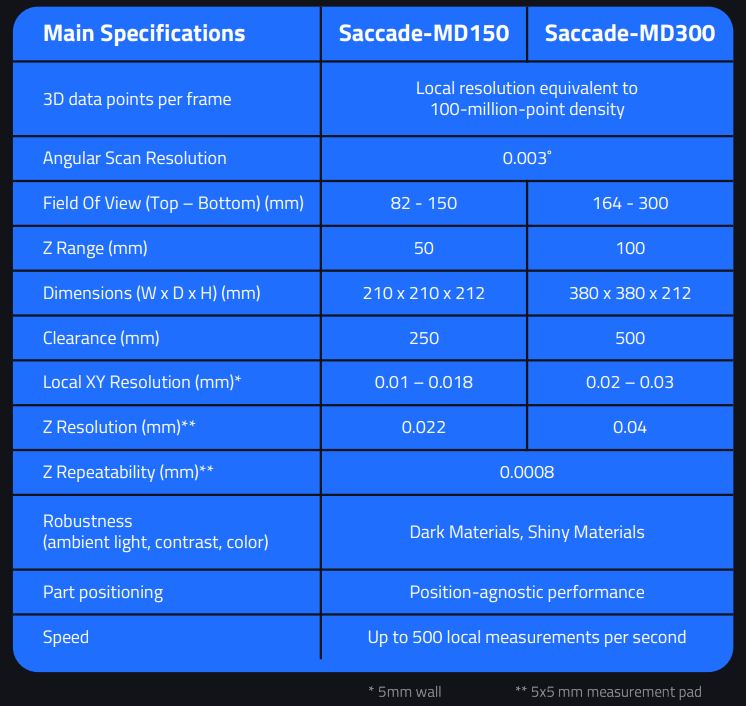 Documentation
Technical documentation