In-Sight 5705 series
High performance monochrome and color vision systems.
The In-Sight 5705 series offers high performance with high resolution of 5MP. Both systems, 5705 and 5705C, support Gigabit Ethernet and the new ultra-fast PatMax® Redline™ tool.
In-Sight 5705C: 24-bit true color processing
True Color Filtering and easy-to-use Color ID and Color Extraction tools make color inspections easier than ever. Setting up and performing color inspections requires simple selection of a color region and then color training. It allows the identification of different color types through the color library.
Faster image filters on an In-Sight 5705
A superior image capture speed reduces cycle times or allows more time for running more detailed inspections.
Unmatched performance, reliability, and usability
With the In-Sight EasyBuilder®, even the most powerful vision tools are accessible for inexperienced vision users. Most of the models are also equipped with a full library of vision tools through the In-Sight Explorer software.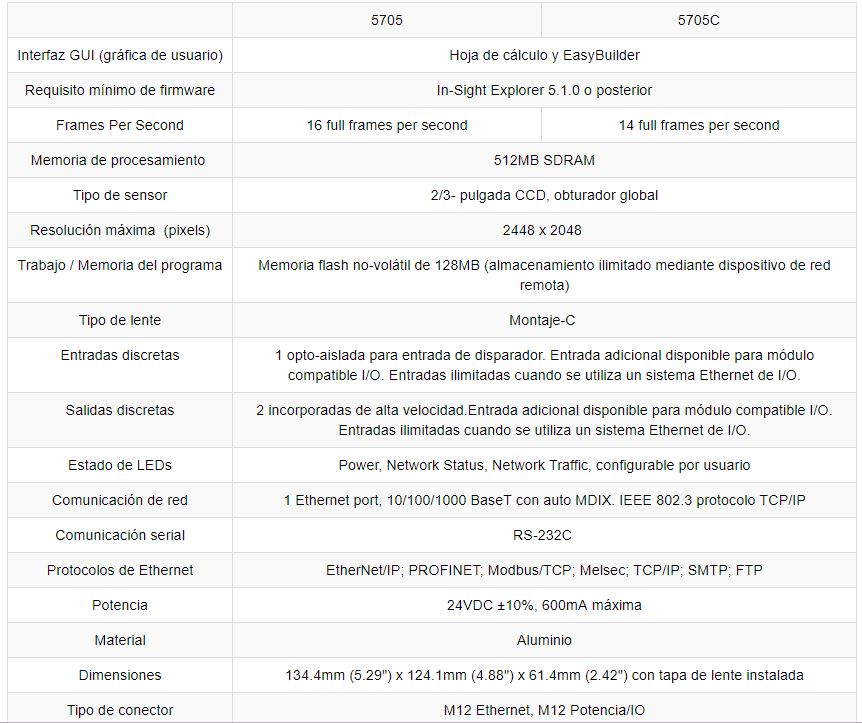 Documentation
Technical documentation